» Services » New Course Announcement for Public » English for Specific Purposes Program
English for Specific Purposes Program

Business Writing and Communication Course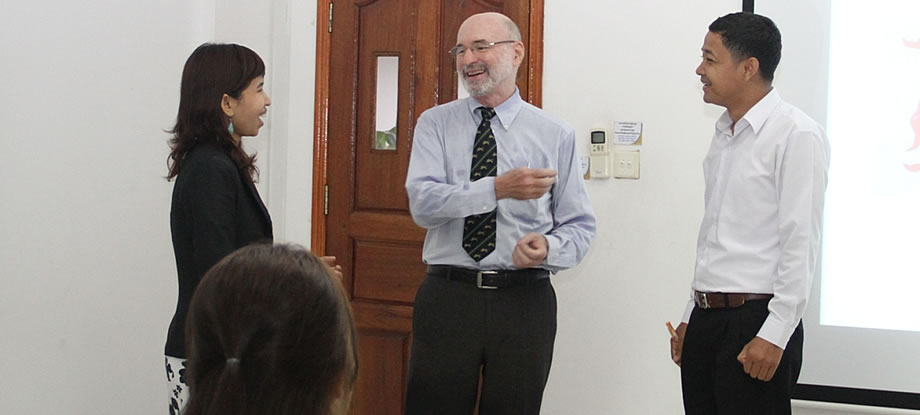 English for Specific Purposes Program (hereafter referred to ESPP) is purposively designed by ACELDA INSTITUTE OF BUSINESS (hereafter referred to AIB) to provide staff working in ACELDA Bank Plc., and any interested learners with two areas of English – Business Writing and Business Communication. ESPP aims at improving communication skills – speaking and writing – of ACELDA staff to meet the demands of their daily performance within their institution, and to standardize the quality of communication locally and regionally.
ESPP is committing to:
Foster communication skills to theory and practice of English language learning;
Provide learners with opportunities to advance themselves in business writing and speaking;
Prepare learners for the success in their employment, and
Build up learners' confidence in communicating, presenting and speaking in English in public.
To fulfill the diversity needs of the internal and external learners, ACELDA's ESPP is organized in three different schedules:
Class Time
Class Hours
Total
Evening Class (Monday, Wednesday, and Friday)
17:30 – 19:30
02h
48 hours
Evening Class (Tuesday and Thursday)
17:30 – 20:30
03h
48 hours
Weekend Class (Saturday)
08:30 – 11:30
13:30 – 16:30
06h
48 hours
DAILY ENROLLMENT FOR TESTING
For detailed information, please contact us via:
023 986 937 / 015 600 185 / 015 900 486 / 015 600 410 / 015 316 768 / 015 630 011
ACLEDA I
NSTITUTE OF

B

USINESS

Address: #50, Corner of Street 516 & 335, Phum 6, Sangkat Beung Kak I, Khan Tuol Kork, Phnom Penh (in the western of TV antenna-Tuol Kork) every Monday to Friday (7:30-20:30) & Saturday (7:30-16:30).

We would like to express our grateful thanks for your participation the program and sharing this information with your relatives and friends widely.